Cross-Cultural Training, how to adapt to others…
Either you are a young professional, or a well-rounded senior, leading a Team, or working as a Team-Member in, or just landing on an intercultural context is never an easy challenge. This training aims at helping Foreigners or Local people to learn how to adapt to different culture(s). To avoid cliches and stereotypes, this 12 hours training will focus first on a deep understanding of what intercultural is, not by using opinions, but using metric approaches.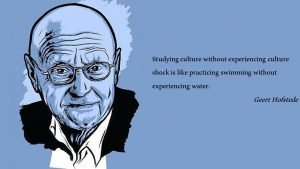 « Studying culture without experiencing culture shock is like practising swimming without experiencing water. »
Geert Hofstede
The Cross-Cultural Training is offered:
* online within 6 sessions of 2 hours,
* or face-to face within 2 days-sessions. (day 1, sessions 1,2, 3; day 2: sessions 4,5,6)
DOWNLOAD THE FULL PROGRAM HERE
OUR PROGRAMS
Online Program (MOOC)
Our Accountable Cross Cultural Coaching is accessible through our online academy at any time. It includes all registered courses as well as exercises and their evaluation. It also allows you to use mentoring (optional) depending on your needs. A certificate of completion is issued at the end of the training.
Price: 49€
Visit Mankesav Academy (soon…)
Online Live Job-search workshops
The Online Sessions take place every year at the same dates, exactly, at NOON (12:00 PM), Greenwich Time (GMT/UTC+0):
Session 1: February 20-21-28; March 01-08-09 – Book on Eventbrite or do a Direct Booking
Session 2: April 03-04-11-12-19-20 – Book on Eventbrite or do a Direct Booking
Session 3: July 08-09-16-17-24-25 – Book on Eventbrite or do a Direct Booking
Session 4: October 04-05-12-13-20-21 – Book on Eventbrite or do a Direct Booking
Price: 290€ net per seat
Individual coaching
Here you benefit from the content of the course, exercises, tests and instruments, and all this just for you! In addition, you have your own dedicated mentor for 8 coaching sessions over a period of 1 to 3 months, at your pace.
Price: 559 € net Book your One Hour Exploration Session
Public sessions
Public sessions are organized over 2 days, in inspiring places. They include all the materials, a welcoming coffee, 2 coffee breaks a day, and a light lunch every day.
Price: 1090 € net / seat / 2 days Contact us 
In House Session: 
Those sessions are organized for you own company. Contact us to set up the organization.
Price: 4,390€ net /  group / 2days +organization fees 
Mankesav is an administration-registered and French-licensed training center.