The Careful Craftsman of your Career Success
Mankesav Consulting is all about Career Management, either for Individuals or Organizations. I help people designing a Career that will make their life better. Every workshop, training and coaching focuses on this point as it meets our ethics as a service provider: Integrity– Generosity – Humility.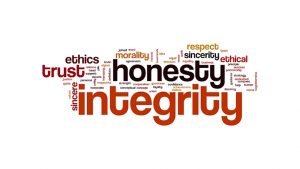 Mankesav Consulting  develops its offer in one domain of expertise only, demonstrated by more than 20 years of success story, working with either Fortune 500 companies as well as Small and Medium Enterprises and individuals, with the same quality, and the same satisfaction: Career Development.
What do we do?
Mankesav Consulting delivers high quality of services via two main types of interventions:
Career-Coaching

Professional Repositioning (Outplacement)
The Professional repositioning is the process of assisting individuals in their career transition, enabling them to find a career that will make their lives better. We offer professional repositioning and external job placement services through individual or group sessions.
These services are available online or in-person, depending on individual needs, schedule, and budget, utilizing a step-by-step, yet flexible, roadmap of the "in-house" program (7 milestones program). Individuals in career transition will receive career guidance, profile assessment, as well as all the necessary job search tools and skills for a successful progression.

Career Continuation Coaching
A Career Continuation Coaching is a program that will help you define a career path based on your professional background, education, work and life interests, motivations, as well as your mobility (geographical, personal, professional).
During your career continuation coaching, you will analyze your skills and work on understanding your own personality type to determine your best next career. Through a structured program and active listening from your coach, discover which career will make your life better! Our expertise will also prepare you, if needed, for international relocation.

Leaders and Teams Career Development
Companies face numerous crises every year. To survive these crises, they need leaders who are aligned not only with the company but also with themselves. We help aspiring leaders fulfill themselves in their roles.
To achieve this, we do not provide generic, overused training. There's no need to revisit management concepts that have been repeated for years, sometimes since school. Our focus is to assist you, as middle or senior executives, in understanding how to reach your full potential within your optimal context. In doing so, you will become more resilient and better serve your goals by developing your leadership responsibilities.

Cross Cultural Management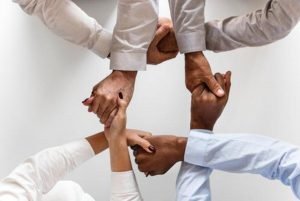 Whether you are a young professional or a seasoned senior, leading a team or a team member, it is never easy to adapt to an intercultural or multicultural context. That's why this individual or group coaching aims to help each individual learn how to adapt to different cultures by recognizing their own context and their own relationship with interculturality through various facets.
We work with nuance, without moralizing, without idealism, and above all, with intellectual rigor. Let's avoid clichés and stereotypes! To achieve this, the 12 hours of coaching first focus on a deep understanding of interculturality, not by relying on opinions, but by using proven approaches.

Mankesav Consulting offers the best value for money programs
Regardless of the program, you won't find a company capable of offering you the best return on investment. Better satisfaction, better care in work, better relationship with users, better results. Why? Because we love our profession and genuinely care about our clients. Additionally, we spend time working towards the best possible outcomes. We have no pension funds or greedy shareholders to answer to. Mankesav is not a money-making machine at your expense; it is a "boutique-minded" company.
We are the careful craftsmen of your career management.